CONTEMPORARY VISIONS | Videoart in loop
Contemporary Visions ∞ VideoArt in LOOP è l'evento che coinvolge la videoarte in un percorso articolato e condiviso in contemporanea in diverse parti del mondo.
LA CONTEMPORANEITÀ IN CONTEMPORANEA: questa è la volontà di AIAPI nel trasformare una esposizione in un evento internazionale che coinvolge il mondo e lo rende unito nell'arte.
Location diverse nel mondo, luoghi inusuali e inaspettati che diventano luoghi d'arte che può essere fruita dal pubblico in qualsiasi momento.
Le persone approcciano l'arte contemporanea con una diffidenza diffusa dall'abitudine di pensare che si tratti di un prodotto di nicchia, dedicato solo agli esperti e avulso ai più.
L'arte, in realtà, è di tutti e a tutti appartiene.
Nel momento stesso in cui viene prodotta dall'artista comincia ad appartenere alla gente, la quale può goderne appieno il valore anche, e forse soprattutto, proprio dove non si aspetta di trovarla.
Ecco allora che l'arte diventa di tutti e in contemporanea in molte parti del mondo, persone di culture diverse vivranno esperienze analoghe, sentendosi vicine.
L'arte supera le barriere, accomuna ed eleva ad una riflessione più ampia della realtà, offrendoci visioni (contemporanee) alle quali gli occhi sono grati.
Contemporary Visions ∞ VideoArt in LOOP coinvolge artisti di tutto il mondo in un evento in tutto il mondo.
http://aiapi.it/contemporary-visions
GLI ARTISTI
Sergio Albiac | Donato Arcella | Atotonilco Estudio | Augenblick | Federica Barcellona | Steven Briand | Silvia Camagni & Grace Zanotto | Francesco Carbone | Massimo Cappellani, Katia Di Rienzo, Emanuela Fiorelli | Pablo Caviedes | Daz Disley | DORI&GREY | Maurizio Follin | L'Appeso Videoproduzione | Kasumi | Fenia Kotsopoulou | Francesca Lolli | Ruggero Maggi | Shimrit Malul | Chiara Mazzocchi | Rasoul Moareknejad | Nadia Perrotta | Anna Pozzuoli | Punto Critico | Giordano Rizzardi | Marco Rocca | Candas Sisman | Elena Tagliapietra
Sabato 1 Ottobre 2016  ore 18
02.10.16 – 16.10.16
Orari: Tutti i giorni – 10.00/13.00 – 15.00/18.00
Luca Panaro | PHOTO AD HOC
Il libro raccoglie opere di artisti italiani capaci di produrre immagini fotografiche ad hoc, consapevoli di rapportarsi alla cultura e all'identità di un luogo, abili nel comprendere l'evoluzione di un territorio attraverso i documenti conservati in un museo. Da questo processo ne risulta un variegato campionario di atteggiamenti, forme e testimonianze, di una comunità dotata di un bagaglio iconografico da tramandare. Nel saggio di Luca Panaro la figura dell'artista ne esce potenziata, forte di un rinnovato ruolo sociale.
Luca Panaro (Firenze 1975) è critico d'arte e curatore, laureato in Arte Contemporanea al DAMS dell'Università di Bologna, dal 2007 insegna "Storia della critica fotografica" all'Accademia di Belle Arti di Brera a Milano. Nel 2005 inizia la collaborazione con il Politecnico di Milano, sede di Piacenza, dove dal 2013 insegna "Iconografia fotografica". Tra i suoi libri: L'occultamento dell'autore. La ricerca artistica diFranco Vaccari (APM 2007), Tre strade per la fotografia (APM 2011), Conversazioni sull'immagine (Danilo Montanari 2013), Casualità e controllo. Fotografia, video e web (Postmedia Books 2014), Visitebrevi (Quinlan 2015). Ha pubblicato su Enciclopedia Treccani XXI Secolo il saggio Realtà e finzionenell'arte contemporanea (2010) e co-curato l'opera in più volumi Generazione critica (Danilo Montanari 2014-2016).
Presentazione del libro – Sabato 23 Aprile 2016 ore 18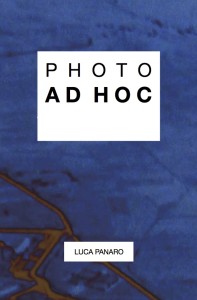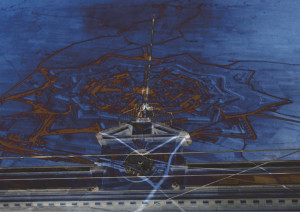 CIBO 2.0

"CIBO 2.0″ è un progetto interattivo site-specific  di Paolo Veronelli voluto dalla Galleria P46 per la seconda edizione del Festival della comunicazione di Camogli. Nata come galleria fotografica contemporanea, P46 ha accolto l'invito a confrontarsi sul linguaggio proponendo al visitatore un'esperienza comunicativa nuova, che impiega una tecnologia di uso comune in modo sperimentale, riunendo in un unico discorso tradizione e innovazione, fisico e virtuale, locale e globale.
Per tutta la durata del festival sarà attivo un software (QRManiacs) che renderà possibile l'interazione tra il visitatore del festival e la galleria, al quale si potrà accedere esclusivamente tramite la lettura di codici grafici ( QR code) posizionati in alcuni esercizi commerciali del centro di Camogli. Ciascun codice rimanderà ad una piattaforma dedicata ad una specialità della cucina ligure e le risposte che ogni utente collezionerà verranno memorizzate nel suo account virtuale, ma la partecipazione al gioco-progetto verrà formalizzata solo con l'accesso in Galleria, che sarà allestita per l'occasione.
Sfruttando la peculiarità del Codice QR di contenere link diretti a risorse virtuali aggirando la necessità di una nostra elaborazione  testuale (googleing), questa iniziativa invita il visitatore a sperimentare una nuova forma di interattività: puntare lo sguardo e il cellulare verso l'ambiente riconoscendo in esso un sensibilissimo indicizzatore del mondo virtuale. Da realtà reale aumentata a realtà virtuale diminuita.
10.09.2015 – 13.10.2015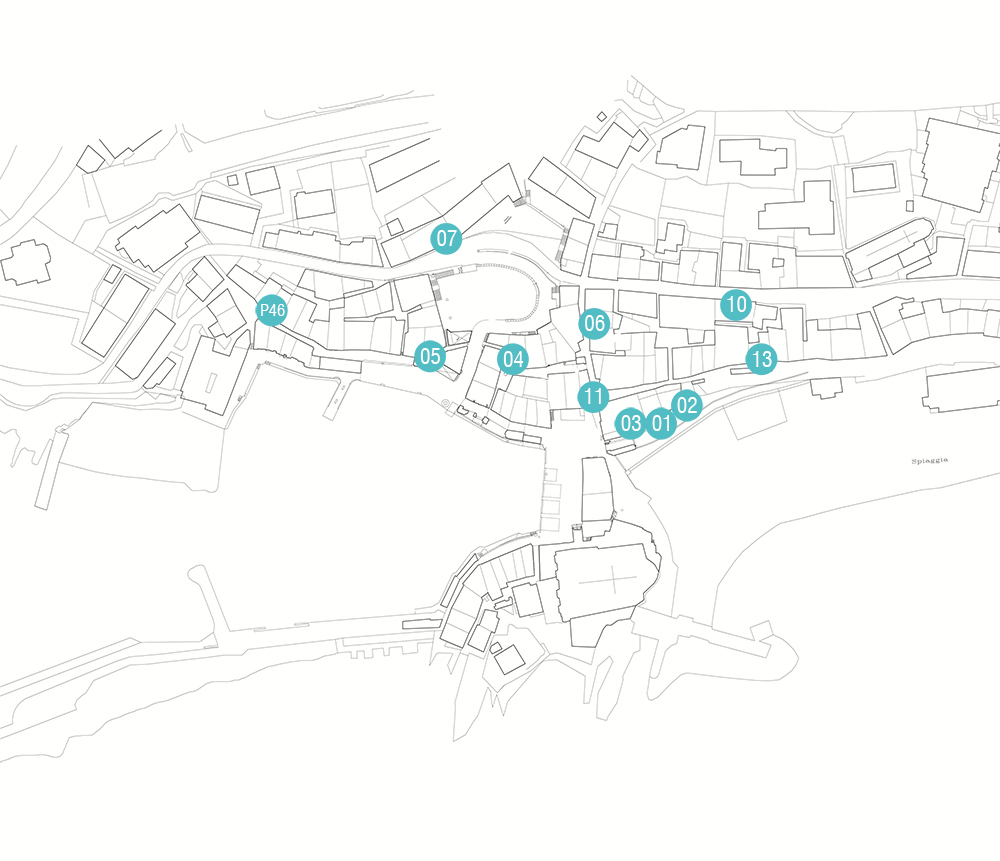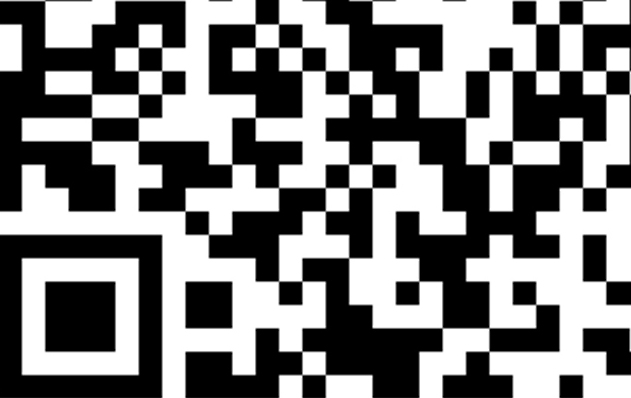 Luciana Bora
Camogli, works on paper
Beginning with her first summer in Camogli in 1950, the Ligurian landscape became a recurring subject in the work of Luciana Bora. Trained during the post-war years at the Accademia of Brera in Milano, where her classmates included Enrico Baj, Alik Cavaliere, Alfredo Chighine, Roberto Crippa and Dario Fo, Bora attended Achille Funi's painting class, where she absorbed his Novecento realism—it's clearly recognizable in the monumental human figures of her first oil paintings.  Later on, her work developed through her own experiments, which were based on light and color and reflected the artist's remarkable chromatic skill.
This selection of works, culled from an extensive, three-decade production that explores different subjects and techniques, highlights Bora's multifaceted capacity for mastering several mediums.  Sometimes Bora combines pastel with watercolor; at others she confines herself to ink.  With whatever material, she nimbly captures swaths of landscapes where the macchia mediterranea is surrounded by the blue tones of the sky and sea and is rendered with layered colors enlivened by the sudden appearance of robust pastels.  The looser hand of her dynamic watercolor landscapes turns sharp and precise in her ink drawings, where the meticulously captured luxuriant vegetation contrasts with the simple lines of the Ligurian architecture in the background.
Silvia Barisione Curator, The Wolfsonian – Florida International University, Miami Beach
Opening – Friday, August 28th, 2015; 6:00 pm in CAMOGLI
28.08.2015 – 02.09.2015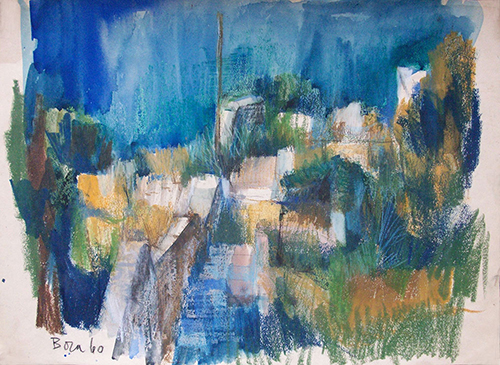 Are you ready for the LET'S COMMUNICATE THE FUTURE exhibit?
The 10 selected illustrations will be showcased at P46 gallery in Camogli, Italy from 12th to 14th September 2014, in conjunction with Festival della Comunicazione – an annual meeting of debate on the subject of communication.
Moreover, live interviews with the selected artists will be live streamed during the exhibition!
Thanks everyone for taking part in the Let's Communicate The Future Contest!
We're happy to announce the 10 selected artists :
Ailadi CortellettiToni Demuro, Reynante Martinez, Gel Jamlang, Rene V. Steiner, Nuncio Casanova, Vincent Moro (Blumagenta), Luis Enrique Cuellar, Pierre Paul Pariseau, Wayne Edson Bryan

Opening – Thursday, September 11th, 2014; 6:00 pm in CAMOGLI

12.09.2014 – 12.10.2014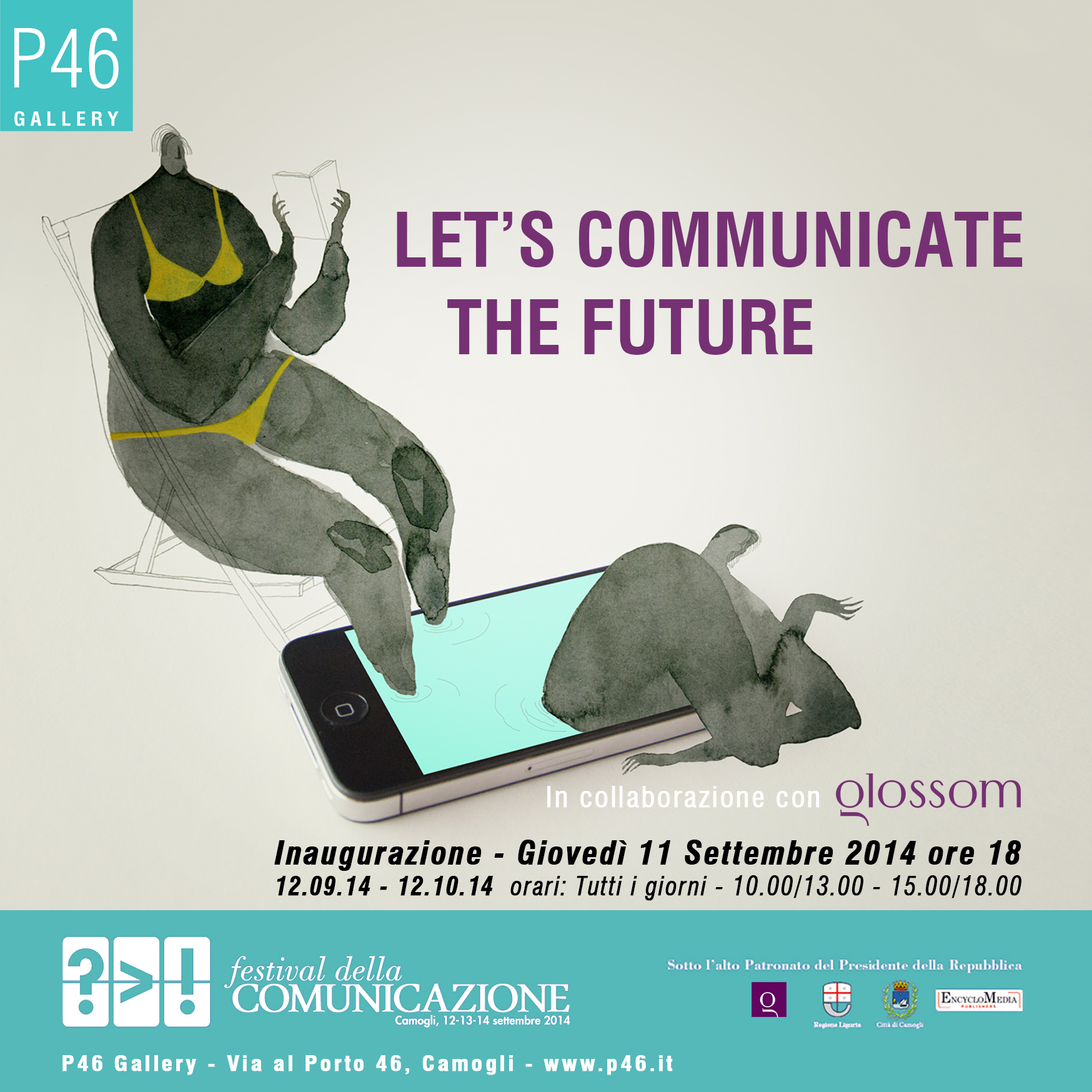 OPEN CALL FOR ENTRY – LET'S COMMUNICATE THE FUTURE

Glossom in collaboration with
P46 Gallery
is pleased to announce an Open Call to all the illustrators, graphic designers and visual artists to take part in the
LET'S COMMUNICATE THE FUTURE
contest.The rise of widespread digital technologies and approachable user interfaces has changed the way we share ideas and have conversations, and will further in the days to come.
What's your take on the future of communication?
The submitted work has to be related to the impact of new digital communications technologies on the society and the relationship among people and between people and institutions.
Upload
your submission on
Glossom.com
and tag it #communicatefuture
10 works will be selected and they will be displayed at P46 Gallery in Camogli, Italy, for a three day exhibit from 12th to 14th September 2014, in conjunction with Festival della Comunicazione – an annual meeting of debate and entertainment on the subject of communication, thought as transmission of a message in any cultural, media and technological frame of reference.
Moreover, the selected artists will have the opportunity to be interviewed via conference call (Skype or Google Hangout) no matter where they are in the world, during the event.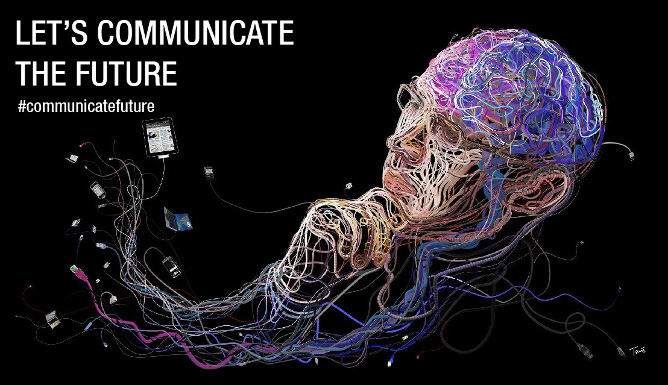 CLOSING DATE
JURY FINAL ANNOUNCEMENT
25th August
EXHIBITION
from 12th to 14th September 2014
JURY
The jury will be composed by the Glossom Curatorial Team and P46 Gallery curators.
Requirements
The illustrations have to be uploaded on Glossom.com. You'll need a Glossom account; if you haven't signed up yet, you can do it here for free. There is no limit to how many works each illustrator can submit.
Each illustration will need:
a Title
a short Description
the #communicatefuture tag
in the Glossom Item Page.
The creation of Collections will be highly appreciated and they will be included in the Glossom Featuring process.
OPEN CALL FOR ENTRY - URBAN LANDSCAPES
P46 Gallery in collaboration with Glossom is pleased to announce an Open Call for a photography contest to all Glossomers for the inauguration of our Gallery in Camogli.
The theme will focus on "": city, metropolis or suburb seen through a photographic journey aiming to identify its contemporary character.
The presented work has to relate to the reading of contemporary landscape, its transformations and its links with human presence.
15 photos are requested, reflecting a clear idea and uniformity of language.
The work considered the most interesting by the contest jury will be exhibited in our gallery for 4 weeks. Moreover P46 will publish the catalog of the exhibition.
Closing date: 15th March 2014
Jury Finalist Announcement: 31th March 2014
Exhibition Opening: May 2014
Jury
Silvana Turzio, curator
Fulvio Zendrini, collector
P46 curators
Requirements
Photos have to be uploaded  in Glossom (minimum 10, maximum 15). The photos need to have: a Title, a short Description and the #P46 tag in the Glossom Item page.